03/09/2019 - Making a Stand
---
Easitape has built three of these stands to help people run their own business. As we all know, we have a very high unemployment rate in South Africa, and we must all do our bit to create employment.
This is the first one that is operational (our other two stalls will be located at Alchemy site and at Easitape Forge Road).In discussion with the lady running the stall - they are currently selling between R600.00 - R900.00 worth of food and beverages per day, with only two people working the stand. The fruit sold here all comes from the fresh produce market in Johannesburg and is of excellent quality! Their prices are very reasonable, and we support them by buying buying our fruit snacks from them every week.
This stall will be moved onto Easitape site at night for safe keeping. We have also arranged to store their products on our sites; saving them the need to transport to and from their home every day. As well, we have given them access toilets and hot water to make their tea!
We will evaluate some new items that could be sold on the stall, increasing their product offering.
With three stalls up and running, each employing two people, that's six people that are now earning a living.
Lets all try and create at least one business opportunity and reduce the unemployment rate in South Africa!
---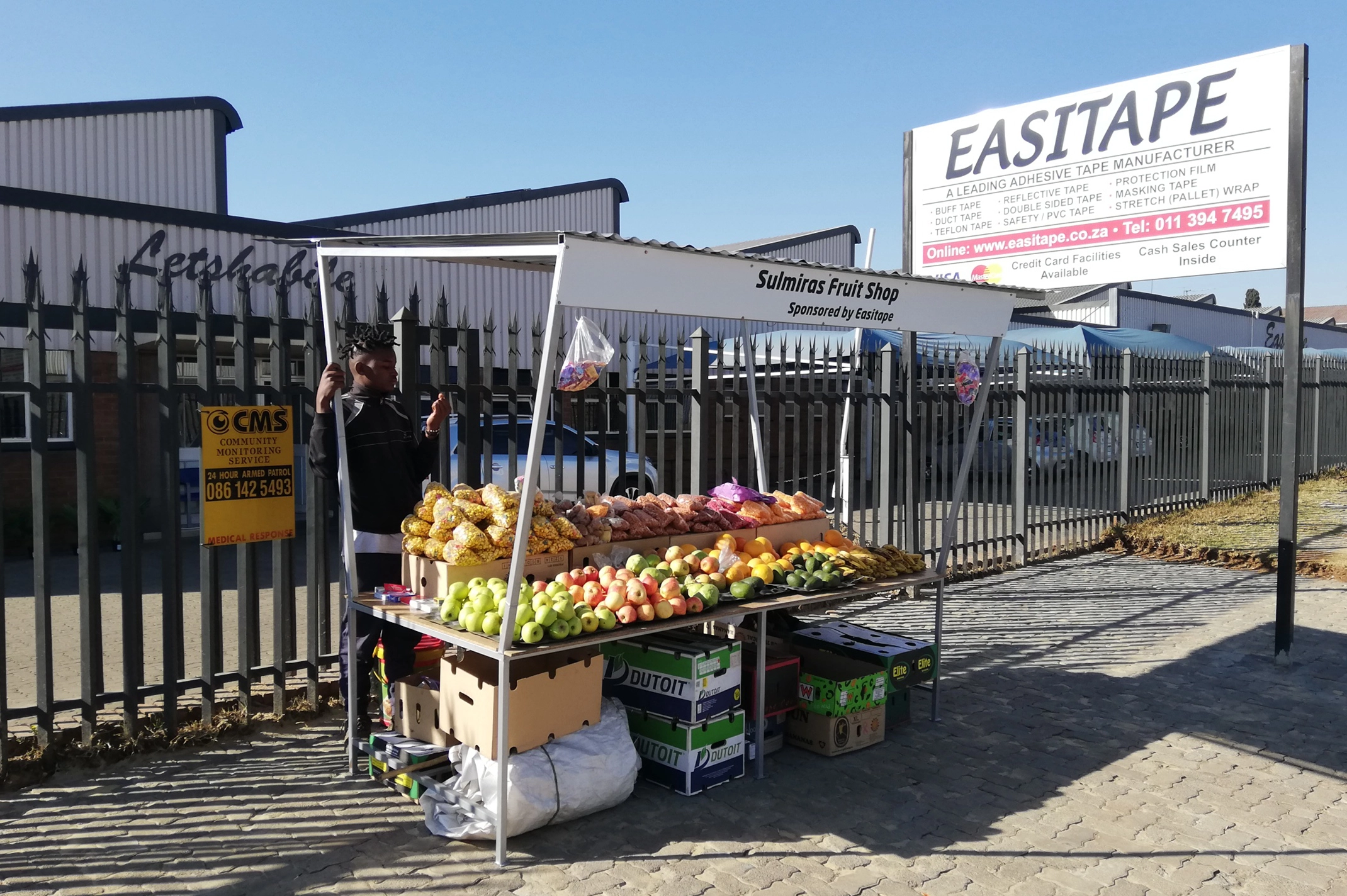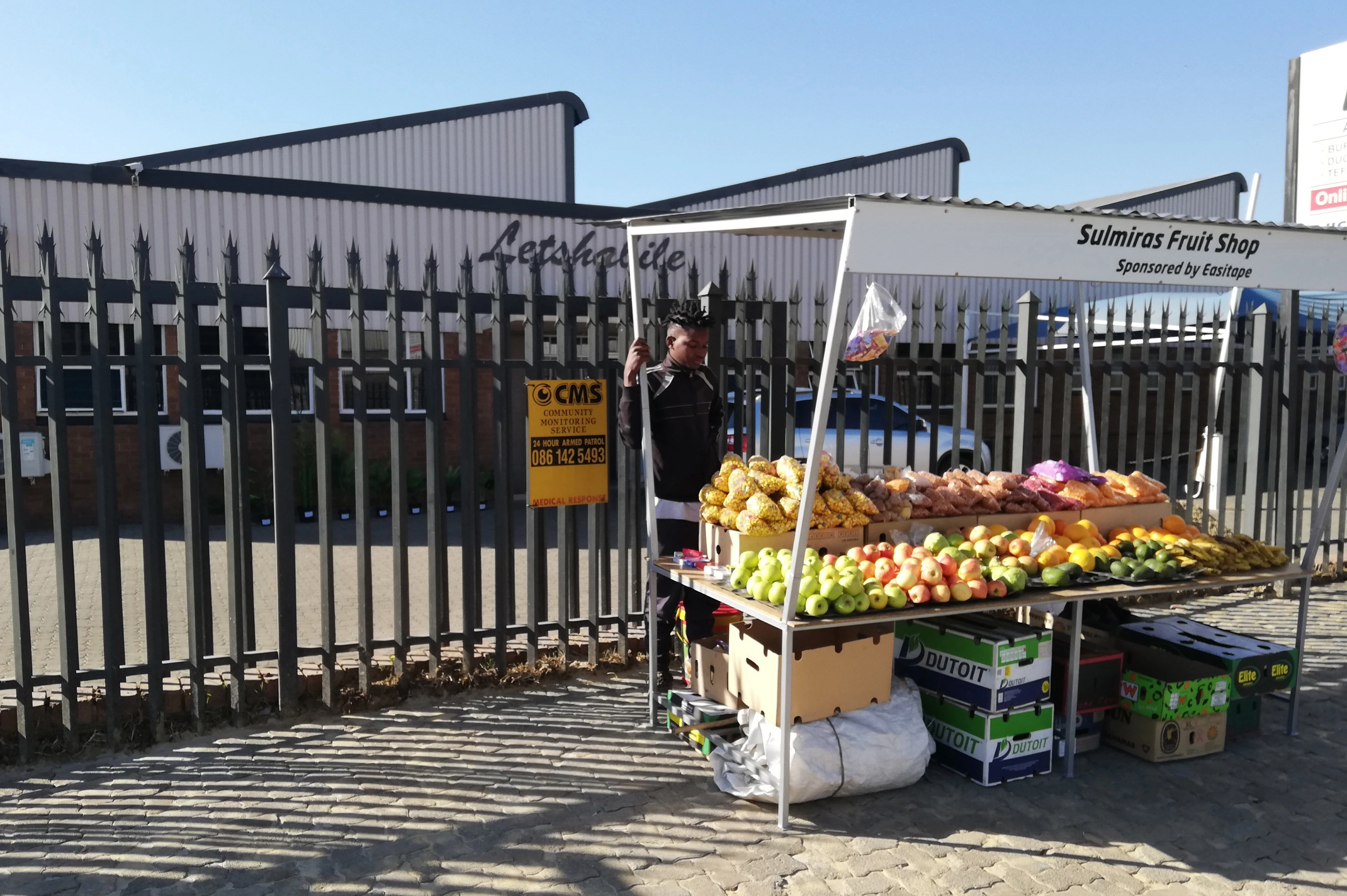 17/05/2019 - New Diecutter Installed
---
Easitape have installed a new die cutting machine. The machine was imported in March 2019 due to the increased demand.
This is an addition to our current range of die cutters, bringing our die cutting facility up to 5 die cutting machines.
The new die cutter has inline multilayer lamination stations – ( laminating up to 5 materials into 1 product), and then diecutting this to required shape.
The new die cutting machine can cut up to 250 mm x 250 mm per impression.
The new die cutting machine has inline sheeting facility – After die cutting – the die cuts can be sheeted to individual pieces or wound into rolls.
Why die cut products?
When buying tape for a specific application, it is sometimes required for a specific shape to be used (like in masking off areas), or a specific amount on tape is required to be stuck down.
A die cut shape is a practical measured amount of tape that will give you the same result each time you use your tape!!!